Mid-Autumn Festival is a joyous occasion with numerous reasons to celebrate.
It is a time for family reunions. On this special day, people come together and cherish the moments of togetherness. Whether it is children who are away from home or parents caught up in busy schedules, Mid-Autumn Festival offers a precious opportunity to set aside the weariness and gather with loved ones to share happiness and warmth.
It is also a time to uphold cultural traditions. Activities such as moon gazing, enjoying mooncakes, and lantern exhibitions allow us to promote traditional values and immerse ourselves in the profoundness of Chinese culture.
During this occasion, people exchange gifts, share mooncakes, and admire the full moon together, bridging the emotional distance and enhancing communication and understanding. It brings families together, fosters gratitude, upholds cultural heritage, and becomes a time for expressing friendship and love.
中秋节是中国的传统节日之一,也是华人世界中最重要的节日之一。通常在农历八月十五这一天庆祝,因为此时的月亮最圆最亮。中秋节是一个团圆的节日,家人们会聚在一起,共度这个特殊的时刻。
庆祝中秋节的方式有很多,其中最典型的就是赏月和吃月饼。赏月是中秋节最重要的活动之一,人们会在晚上走出户外,欣赏明亮的月亮,感受月光的神秘和宁静。与此同时,吃月饼也是中秋节不可或缺的传统习俗。月饼是一种圆形的糕点,内馅丰富多样,如莲蓉、豆沙、五仁等,象征着团圆和美好的祝福。
此外,还有一些其他的传统活动和习俗,比如猜灯谜、玩皮影戏、赏桂花、挂艾草等。这些活动都能够给人们带来欢乐和娱乐,同时也传承和弘扬了中国的文化传统。
中秋节有着丰富的文化内涵,不仅代表了人们对团圆的向往和渴望,也是感恩和思念的时刻。它不仅是一个家庭团聚的日子,也是一个展示友谊和情谊的机会。通过中秋节的庆祝,人们能够感受到家人、朋友和亲人之间的深情厚意,体验到中华民族的传统美德和情感交流的重要性。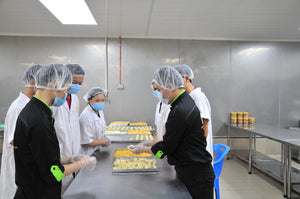 Modern Innovation
With all products produced in an ISO (22000; 2005) and HACCP certified facility, modern professional production ensures hygiene, providing peace of mind for consumers 
Celebrating Traditions
My Mum's Cookies started out with a simple aim, sharing  traditional festive cookies and mooncakes with the public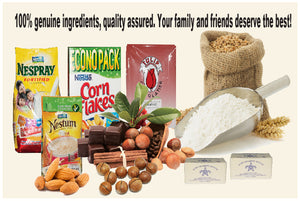 Premium Quality
With over 20 years experience in sourcing and distributing baking ingredients, My Mum's Cookies places high emphasis on procuring the highest quality nuts, butter, durian and other ingredients for our bakes 
买得安心, 吃得放心.我们采用上等纯正的澳洲牛油,特选豆类. 保证原料新鲜,并在严谨及卫生的环境下生产.  100% 品质保证. 绝对值得您与家人的信赖.    
Follow us on social media.